Press Freedom
Israel
OPC Calls on Israel to Provide Evidence that Hamas was in Building Destroyed by Air Strikes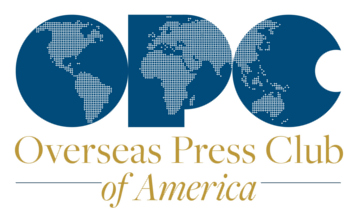 New York, May 18 – The Overseas Press Club of America calls on Israel to present evidence that Hamas operated in a Gaza building destroyed by an Israeli air strike on May 15. The Associated Press, Al Jazeera and Middle East Eye had offices in the tower.
Sally Buzbee, AP's executive editor, said the news organization has had operations in the tower for 15 years and never had any indication that Hamas might also occupy space in the building. She said the Israeli military gave AP and other tenants about an hour to evacuate. U.S. Secretary of State Anthony Blinken has asked Israel for justification for the strike.
AP cameras positioned on the roof of the now-destroyed building had captured Israeli bombardments and Palestinian militants' rocket attacks during the conflict. Now, "the world will know less about what is happening in Gaza because of what transpired today," the AP's president, Gary Pruitt, said in a statement after the attack.
"Israel must show proof that Hamas used the building for military purposes," said Peter Spiegel, chair of the OPC's press freedom committee.
Reporters Without Borders said targeted Israeli air force attacks have destroyed the premises of more than 20 Palestinian and international media outlets since May 12. The group called on the International Criminal Court to investigate whether the attacks on media constitute war crimes.
---
The Overseas Press Club of America is the nation's oldest and largest association of journalists engaged in international news. Every year, it awards the most prestigious prizes devoted exclusively to international news coverage. It was founded in 1939 by nine foreign correspondents in New York City, and has grown to nearly 500 members worldwide. The club's mission is to uphold the highest standards in news reporting, advance press freedom and promote good fellowship among colleagues while educating a new generation of journalists.