Press Freedom
Iran
The OPC Condemns Cyberattacks on Journalist Farnaz Fassihi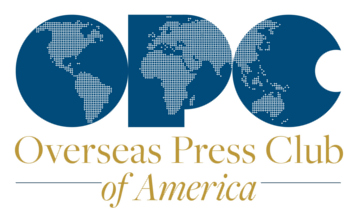 The Overseas Press Club of America strongly condemns a series of cyberattacks and violent threats on Farnaz Fassihi, an Iranian-American journalist who serves on the board of the OPC.
Fassihi is a reporter for The New York Times writing about Iran. She has received thousands of online attacks from some Iranian opposition groups and trolls. "Last week they circulated a death threat video against me with my picture, they doxxed my home address and called for people to find and attack me and rape me," Fassihi told the OPC.
Fassihi called the attacks "a very coordinated and well-funded campaign targeting independent and influential women voices on the Iran debate."
The New York Times put out a statement in support of Fassihi on Twitter on Aug. 6. "Farnaz has broken significant stories about Iran, its leaders and the lives of its people at a time when information from the country is so vital," the Times said.
The OPC supports Fassihi and the Times in standing up for the rights of female journalists to work free of harassment. "We are proud to have Farnaz on the board of the OPC. These vicious attacks must stop," said Paula Dwyer, president of the OPC.
Fassihi has also served as a judge of the annual OPC awards for several years.
---
The Overseas Press Club of America is the nation's oldest and largest association of journalists engaged in international news. Every year, it awards the most prestigious prizes devoted exclusively to international news coverage. It was founded in 1939 by nine foreign correspondents in New York City, and has grown to nearly 500 members worldwide. The club's mission is to uphold the highest standards in news reporting, advance press freedom and promote good fellowship among colleagues while educating a new generation of journalists.